10 October 2017
Another edition of European Cybersecurity Forum CYBERSECEU hosted by Kosciuszki Institute took place at Congress Centre ICE in Kraków. VoicePin representatives were present there, shaked hands and talked with Prime Minister of Poland – Beata Szydło. Our CEO – Łukasz Dyląg was one of the winners of Pitch Deck Contest at the Innovation Stage. We've talked…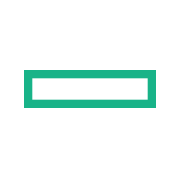 13 September 2017
VoicePin.com was not only present at Hewlett Packard Enterprise and Intel conference in Prague, but also our CEO Łukasz Dyląg has a speech over there. The speech was about voice biometrics and its use in fintech. According to the Sebastian Stadler at the HPE stage: "Voice authentication in contact center is a really interesting approach".
25 August 2017
Our representative – Sales Director Lucyna Szaszkiewicz was visiting Brasil. One of main stops was International Financial Congress hosted by B3 – Brasil, Bolsa, Balcão, which Lucy has visited with our partner – ddCom Group. Latin America greeted us warmly. It was such an amazing experience to talk about voice authentication, biometrics and security of…
8 June 2017
VoicePin was present at Infosecurity Europe 2017 (#InfoSec17) in London. You could meet there our CEO – Łukasz Dyląg. We talked about antifraud solutions, voice authentication and cyber security. It was an extraordinary event, we came back full of new ideas.